Disposable Plastic Glass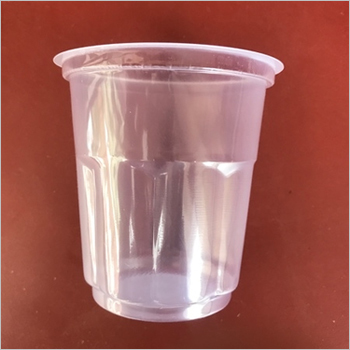 Disposable Plastic Glass
Price And Quantity
Piece/Pieces

1.00 - 1.50 INR
Product Description
Made of polystyrene, this transparent disposable plastic glass has extensive applications in various food outlets and also in offices or hospitals where importance is given on using disposable products. Light in weight, this glass can be availed in standard size. Special edge design of this disposable plastic glass prevents overflow of served drinks. This recyclable quality glass can be used for serving hot beverage like tea and cold beverages like soft drinks and fruit juices. This use and throw plastic glass is convenient to hold and this glass is leakage proof.
FAQs:
Q: What are disposable plastic glasses made of?
A: Disposable plastic glasses are typically made of polystyrene (PS) or polyethylene terephthalate (PET), which are types of plastic that are lightweight, shatterproof, and relatively inexpensive to produce.
Q: Are disposable plastic glasses environmentally friendly?
A: While disposable plastic glasses are convenient and serve a useful purpose, they are not considered environmentally friendly due to their single-use nature and potential for litter. After use, many plastic glasses end up in landfills or as litter in the environment, where they can take many years to break down.
Q: How can the environmental impact of disposable plastic glasses be reduced?
A: One way to reduce the environmental impact of disposable plastic glasses is to recycle them after use. Additionally, choosing to use biodegradable or compostable glasses made from alternative materials, such as sugarcane or bamboo, can also help to reduce the environmental impact.